How Artificial Intelligence Will Change the Face of Businesses in 2020
How Artificial Intelligence Will Change the Face of Businesses in 2020
So, we are somewhere in between the massive information that is affecting the businesses and organizations all over. Just as AI (Artificial Intelligence)-based technology has been surrounding the workers and creators, the numbers of interactions with customers have been increasing along with the productivity.
As the new decade begins, we analyse that the transformation of industries and disruptive technologies are taking place in huge numbers. Companies established on small scale are day by day capturing market share and setting up brands. The ratio of supplying products is slowly fading and a businessman with right strategies & innovative products can create a good impact on revenue share.
From SIRI (Speech Interpretation and Recognition Interface) to Self Driving Cars, AI is catering to stimulate human characteristics and behaviour to the next level.
What is the Importance of AI (Artificial Intelligence)?
Across multiple functionalities, fraud detection and high-class customer relationship management, companies or industries implementing AI applications will be diversifying as they will be powered with the ability to analyse information accordingly. This will result in helping a competitive advantage. In a more human-like fashion, Artificial Intelligence helps in sorting out problems to complex business problems. In a computer friendly manner, this reflects adopting features and specifications from human intelligence and applying them as algorithms.
Robots, smart cars, consumer electronics by the side of several applications and business solutions form AI and advanced machine learning being applied on intelligent implementations. With the use of Artificial Intelligence, various complex business strategies and methods can be automated. For more creative aspects of the business such as brainstorming, innovating and researching, human brains can be utilised for such creativity therefore, work hours can be reduced significantly. Business leaders can spend time on business growth and expansion while spending less time on common functions as there are numerous AI-based applications and conversational bots that help businesses to strengthen and boost their work flow.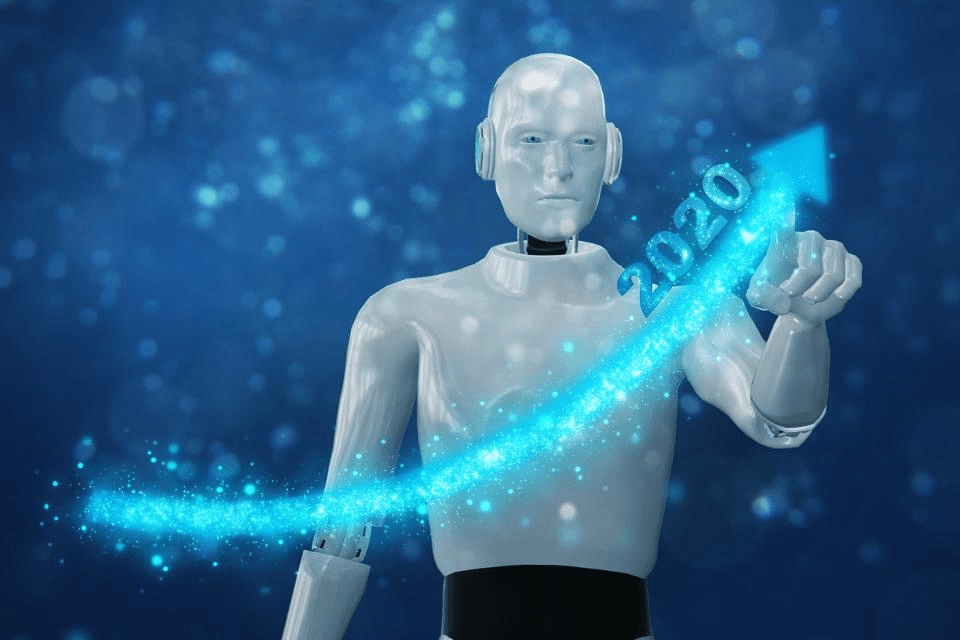 What is the role of AI in Business?
When it comes to analyzing market and your customers, AI can play an enormous role. From system matrix, web matrix and social media to build a better and enhanced product, predictive analysis can be applied to the data assembled. By customer insights, you can take customer experience to the next level. For start-ups, all plays are unbelievable. For the business growth, start-ups can explore opportunities to work on a different by strategies and new solutions innovations. Through regular quality checks, predictive maintenance helps start ups in cost reduction.
Unlike customers from the potential and liable customers list, AI-based systems also optimize strategies and can bring down marketing expenditures through facilitating the most effective marketing tool for your business and even by eliminating. Most of the businesses prefer going online and the reason behind lies high number of customers are active on social media. The modish technology "Artificial Intelligence" can be implemented to understand necessary measures of social networks online. For analyzing various types of social media traffic, data mining techniques are being utilised. The classification of social marketing approaches can be done and identification of the most effective influencers can be done.
Unlike grabbing statistical approaches for learning, artificial intelligence can be considered powerful tool. As more information enters, it allows them to adapt while market behaviour transforms also improves performance continuously.
Virtual Assistance
For virtual assistance, many companies are either using or planning to use for intelligence. Chatbots are deployed by the organizations for several uses. The major vertical is said to be customer service. There are various people who do not prefer the idea of customers speak with a machine as they say it may stop working at some point however, there is potential in machine driven assistance with human-driven customer service.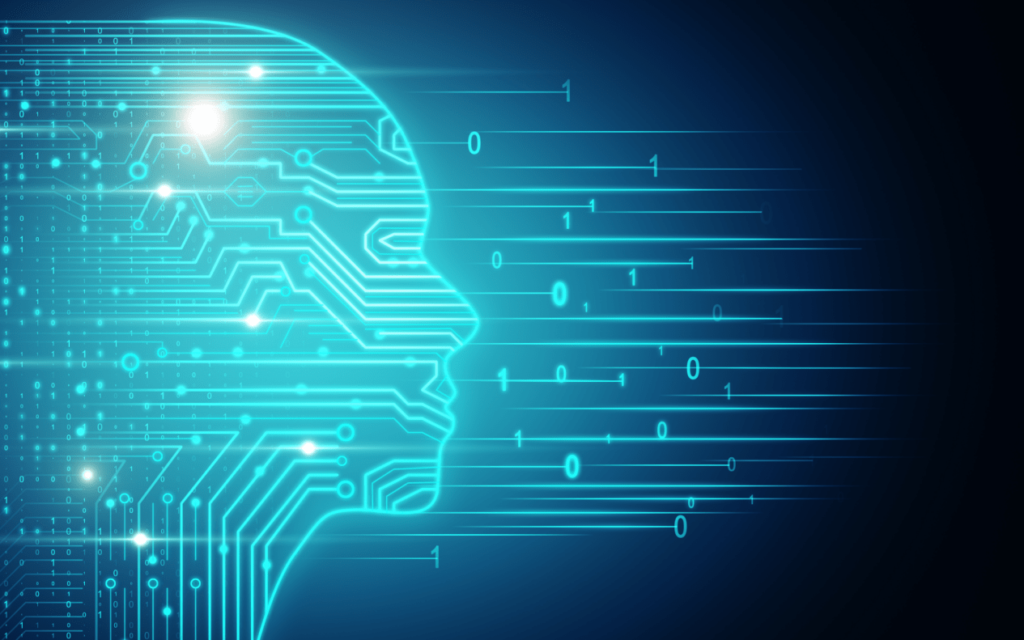 Process Automation
Since last few decades, automation is one thing that is frequently rising in technology. Business processes are agile through various automation tools being innovated and developed. Home Appliances were first ever automation tool and afterwards industrial robots were invented. In different places and locations, advanced robots are working alongside humans in the current day. The emergence of the new era of automation has taken place while industry leaders are predicting with the astonishing rise of AI. Routine cognitive processes are quickly automating with artificial intelligence. In several industries such as retail, hospitality, financial firms etc, smart algorithms are playing very important role. The following machines or algorithms not only do a very proficient task but also can work 24 hours without any break.
Efficient Sales Process
The shift has been taken by sales techniques and approaches from doing cold calling and sending long emails. With several types of media, customers are influenced from TV commercials to social media platform. You might surprise by knowing that snapchat has become a marketing tool. You can craft sales pitch that can reach the right customer at the right time on the right platform just by integrating AI into your CRM, if you're planning for an innovative and more effective approach when it comes to marketing for your business. Be it your business functionalities, an effective AI-driven CRM can multitask and handle accordingly.
By transforming the sales processes, Artificial Intelligence is changing the face of sales with no doubts. The consequence comes in quicker conversion and even companies are getting customer insights on a dot.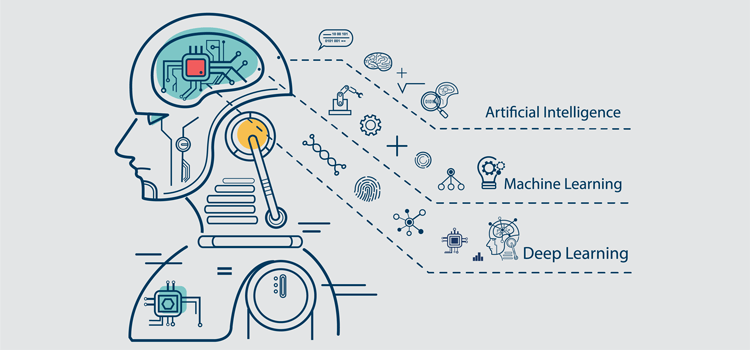 Customized Customer Experience
Amazon, Alibaba and Google over Yahoo has driven the success and outlined the brighter side of delivering the personalized experiences and recommendations. In a short span of time, Artificial Intelligence permits goods and service providers to effectively project a 360 degree view of customers in an accurate manner as they get in touch through online portal and mobile applications learning how their predictions can fit the requirements with ever-increasing accuracy. Just like a Dominos knows when we are most likely to have a pizza bite and makes sure the "Order Button" is in front of the screen at the right time. Every other industry will unwind the solutions aimed at facilitating customized consumer experiences in a specific period of time.
High Growth Percentage of AI Technology
As Hardware and Expertise require deployment, AI becomes less costlier and increase it's availability. With this we can start looking it in a high-number of tools, gadgets and devices. The previous year, 2019, people across the globe were running applications that facilitated AI powered predictions on Computer devices, mobiles and watches. In the new year, 2020 the cost of Hardware and Software diminished and AI tools will embed into home appliances, vehicles and workplace tools. Having been made in greater size by technology such as virtual display, augmented display and paradigms such as Cloud and Internet of Things, the upcoming year will be introducing new and latest devices regardless of any shape and size gearing up to think and learn for themselves.
Combining Human and AI Pattern Classifiers
Along with the Artificial Intelligence powered tools and bots in our day-to-day life, a large number of people will acquire idea of working. In addition to this, tools will be built that can make the most outcomes for human skills rather those which AI can't manage yet just as imaginative, creative, strategic, communication skills. Although for numerous people, this will turn in providing learning new skills or new methods or techniques to use our skills along with the new robotic and software basic tools.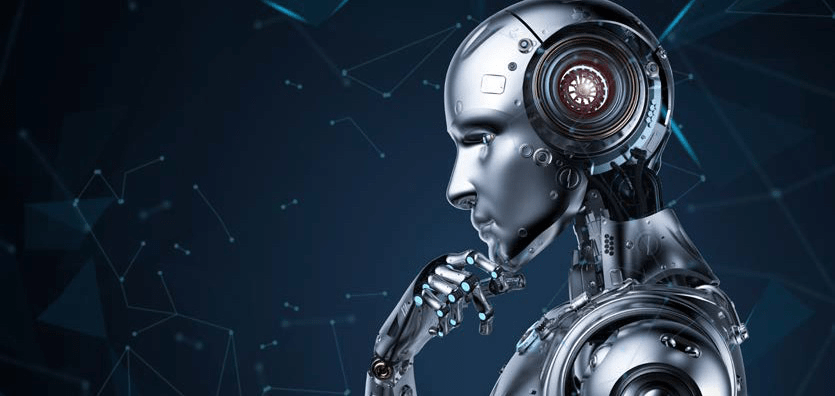 Summing Up
As we move into the next decade, the roll out of external part of recognition technology is not probably to escalate. The investments by Government and Corporations are investing in large numbers stating who we are and analyzing our daily activities and human behaviour.
For the implementation tested and successful strategies to achieve higher business goals, the addition of AI in the industry has permitted small firms and organizations with such. While big corporates are facilitating the platform to build innovations solutions, start-ups are continuously excelling a competitive edge by AI. Artificial Intelligence has become an essential part of reality from serving as a robot in a manufacturing unit to self-driven cars and voice activated resource in difficult medical procedures. For the achievement of optimum growth, it has been already witnesses a business phase where huge number of technology-driven transformation is catering to address a number of challenges. Along with the extremely strong developmental implications, AI technology stands above all. For creating AI more enterprise ready, a big data analytics is playing a major role. Artificial Intelligence can be applied in a number of methods and strategies while the priority must be to build infrastructure, next gen-generation telecoms, power, healthcare systems, agriculture and education systems. Poising them to gain a competitive edge and in the world of competitions, Artificial Intelligence is set to be a fundamental predictive enabler that makes a great sense of achievement for solving large-scale problems. With the ability to analyse information accordingly, Artificial Intelligence applications will be diversifying once they will be powered.